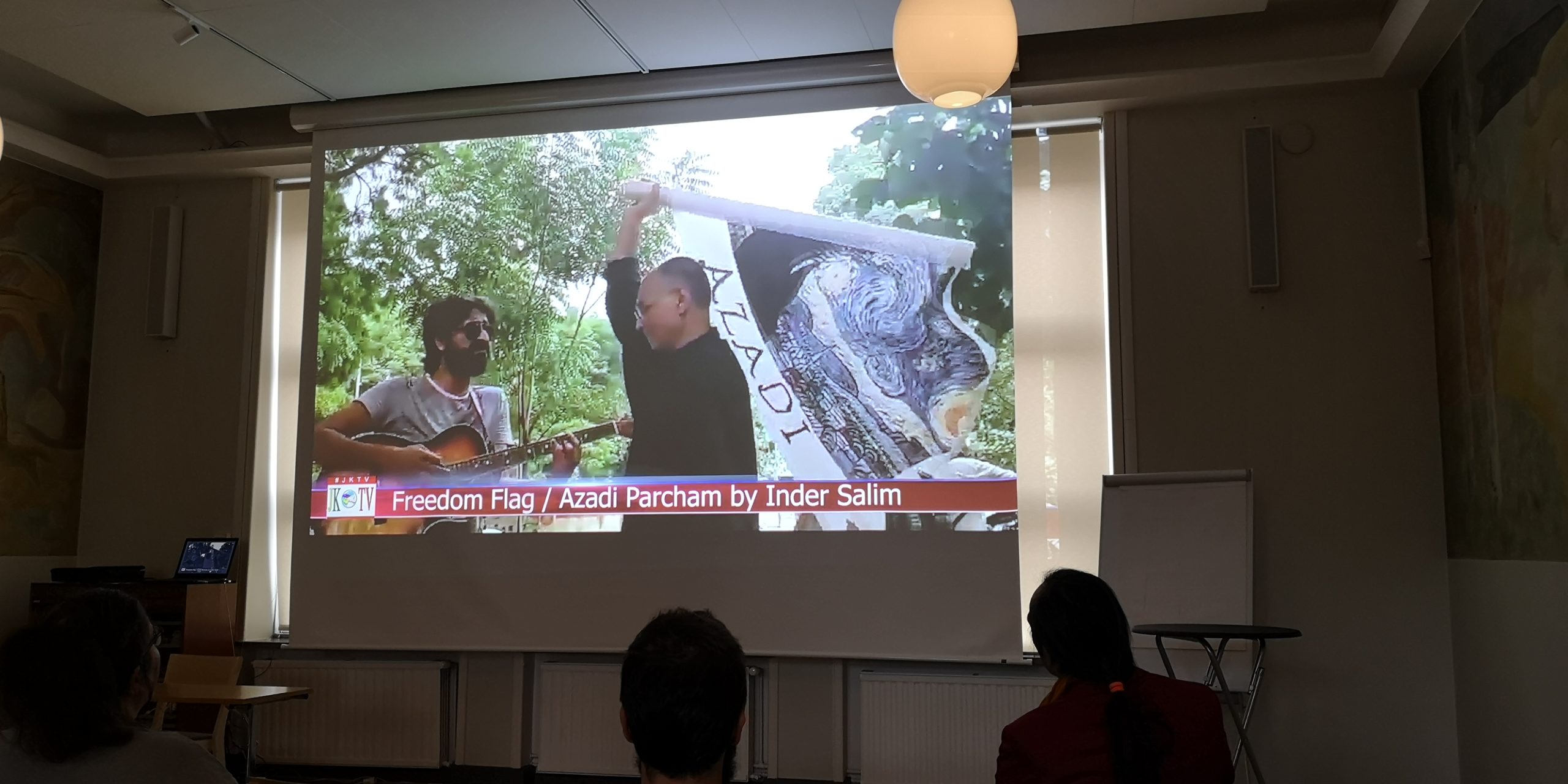 Digital festival. Lokala träffar.
Årets festival blir digital. Men det innebär inte att du måste följa festivalen utan sällskap. Samla ihop några vänner, den lokala fackklubben, den lokala rörelsen, eller filmkollegorna och följ festivalen tillsammans på en lokal träff. Det går såklart lika bra att samlas för att se festivalen i sin helhet, som att välja ut delar av den. Behöver ni en lokal, hör av er till er lokala ABF!
Festivalkaféet – ha kontakt med oss under festivalen
Under festivalen kan ni koppla upp er mot det digitala kafét. Vi som arrangerar festivalen kommer att vara uppkopplade med video och ljud i kafét under hela festivalen. Vid några tillfällen – tex lördag lunch – kommer vi att vara extra aktiva, och vill gärna prata med er om intryck och tankar ni fått av programmet.
Länk till kaféet kommer att finnas på festivalhemsidan.
Är er träff öppen för fler?
Om er lokala träff är öppen för fler att ansluta sig så kontakta oss på [email protected] Skicka telefonnummer och namn (förnamn räcker såklart) till er kontaktperson, samt adress till platsen där ni ska ha er lokala träff.
Vi kommer att publicera alla öppna träffar här på hemsidan.
6 – 8 november smäller det !
Digital festival. Local meetups.
This year's festival goes digital. But that does not mean that you have to follow the festival without company. Gather some friends, the local union, the local movement, or the film colleagues and follow the festival together at a local meetup. Of course, it's possible to gather to see the festival in its entirety, as to select parts of it. If you need a local venue, get in touch with your local ABF!
Festival Café – stay in contact during the festival
During the festival, you can connect to the digital café. The team who arrange the festival will be connected with video and audio in the café throughout the festival. On some occasions – such as Saturday lunch – we will be extra active, and would like to talk to you about your impressions and thoughts of the program.
A link to the café will be available on the festival website.
Is your meetup open to more people?
If your local meetup is open for more people to join, contact us at [email protected] Send telephone number and name (first name is of course enough) to your contact person, as well as address to the venue where your local meetup takes place.
We will publish all open meetings here on the website.
The 6-8th of November are the big days!!