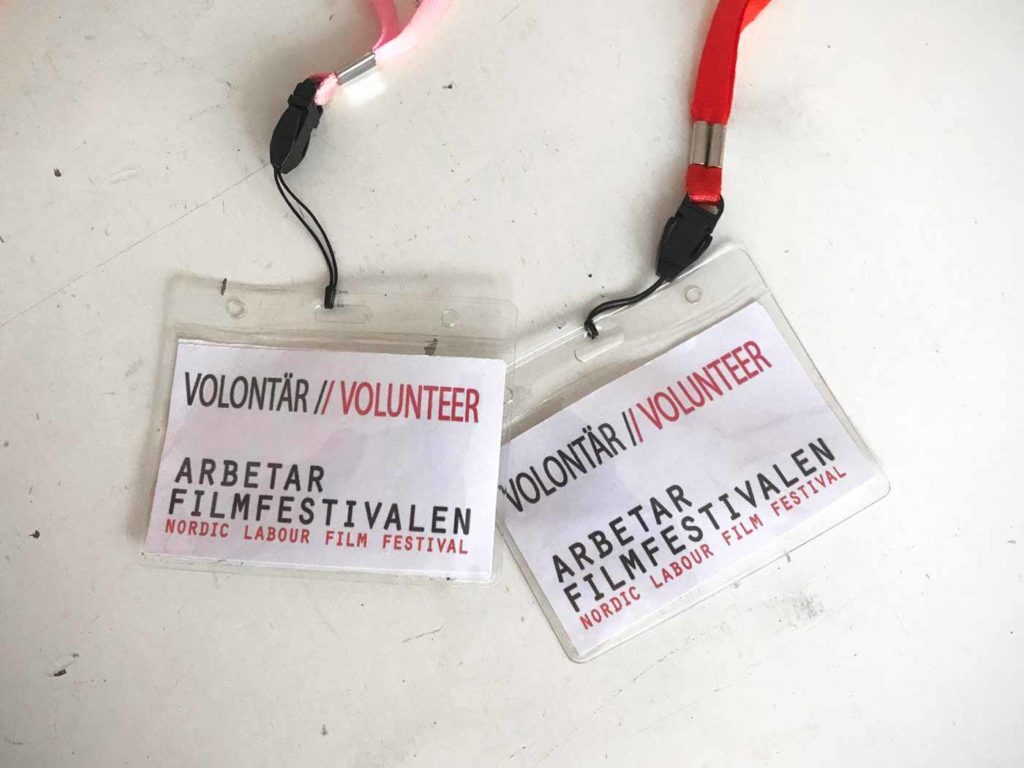 VOLONTÄRA PÅ FESTIVALEN
Är du sugen på att vara volontär på Arbetar Filmfestivalen – Nordic Labour Film Festival? Vi kommer hålla festivalen den 12-14 november i Malmö på biograf Panora och ABF, och delvis online.
I år söker vi volontärer till själva festivaldagarna, MEN också för volontärarbete innan festivalen.
Vill du vara med som volontär på festivalen, och kanske stötta upp innan också? Maila i så fall [email protected] Skriv med ditt nummer, så hör vi av oss och kollar vad som passar dig.
Här är några exempel på vad det kan handla om:
Innan festivalen kan det handla om att hjälpa oss med översättning (till exempel engelska till svenska), hjälpa till med programtext och lägga upp den på hemsidan.
Under festivalen kan man hjälpa till med att sälja och ta emot biljetter, laga mat till deltagare och volontärer, fota/filma med mera.
Det finns en uppgift för alla!
VOLUNTEER AT THE FESTIVAL
Are you up for volunteering at Nordic Labour Film Festival – Arbetar Filmfestivalen? The festival will take place 12-14 November in Malmö at cinema Panora and ABF, but also partially online.
This year we are looking for volunteers for the festival days, BUT also for voluntary work before the festival.
Do you wanna volunteer at the festival, and perhaps help out before as well? Email [email protected] Add your phone number, and we'll get in touch and check with you what tasks might fit you.
Here are some examples of what you can do:
Before the festival, help out with translations (for example Swedish to English), help out with program texts and post them on our website.
During the festival you can help out with selling and checking tickets, cook food for participants and volunteers, photograph/film during the festival etc.
There's a task for everyone!