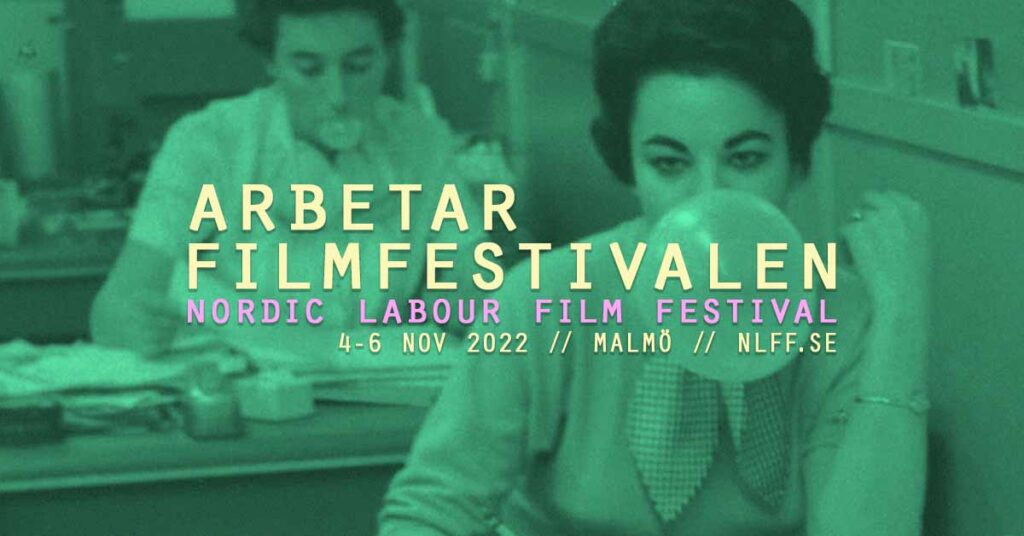 Arbetarfilmfestivalen 2022:
När: 4-6 november
Var: Malmö
Vill du samarbeta
Vi välkomnar samarbetspartners och andra organisationer (som verkar inom en bred arbetarrörelse) att organisera programpunkter på festivalen.
Vi samarbetar gärna med andra filmare och kulturaktörer. Vi tar gärna emot tips om filmer som kan passa på festivalen.
Nordic Labour Film Festival 2022:
When: 4-6 November
Where: Malmö, Sweden
Want to collaborate?
We welcome our partners and other organisations (that operates within a broad labour movement) to organise program activities at the festival.
We are open for collaboration with other film makers and cultural actors and organisers. We are open for tips about films that can fit the festival.
---