Festivalens arkiv med inspelningar // The festival archive of recordings
Arbetarfilmfestivalen 2021 hölls 12-14 november på Folkets Bio Panora och ABF Malmö. Utöver det var det kortfilmsvisning på restaurang Jalla Jalla och arbetarbar på Poeten på Hörnet. Det gick även att följa delar av programet online eller på en lokal träff.
Nedan finns länkar till schema och program för festivalen 2021, inklusive videor med snack:
Filmprogram
Snackprogram
Aktiviteter & Workshops
Samarbetspartners 2021: Byggnads, IF Metall, GS Facket, Elektrikerna, SAC, Transport, Malmö Stad, ABF, Arbetarrörelsens kulturfond, LO Malmö
Nordic Labour Film Festival 2021 was hel the 12-14 of November at cinema Panora, and ABF Malmö. Apart from that the was a short film screening at reataurantJalla Jalla and a workers bar at Poeten på Hörnet. It was also possible to follow parts of the program online or at a local meetup.
Below are links to schedule and program for the 2021 festival, including recordings of talks:
Film program
Talks program
Activities & Workshops
Collaborations 2021:Byggnads, IF Metall, GS Facket, Elektrikerna, SAC, Transport, Malmö Stad, ABF, Arbetarrörelsens kulturfond, LO Malmö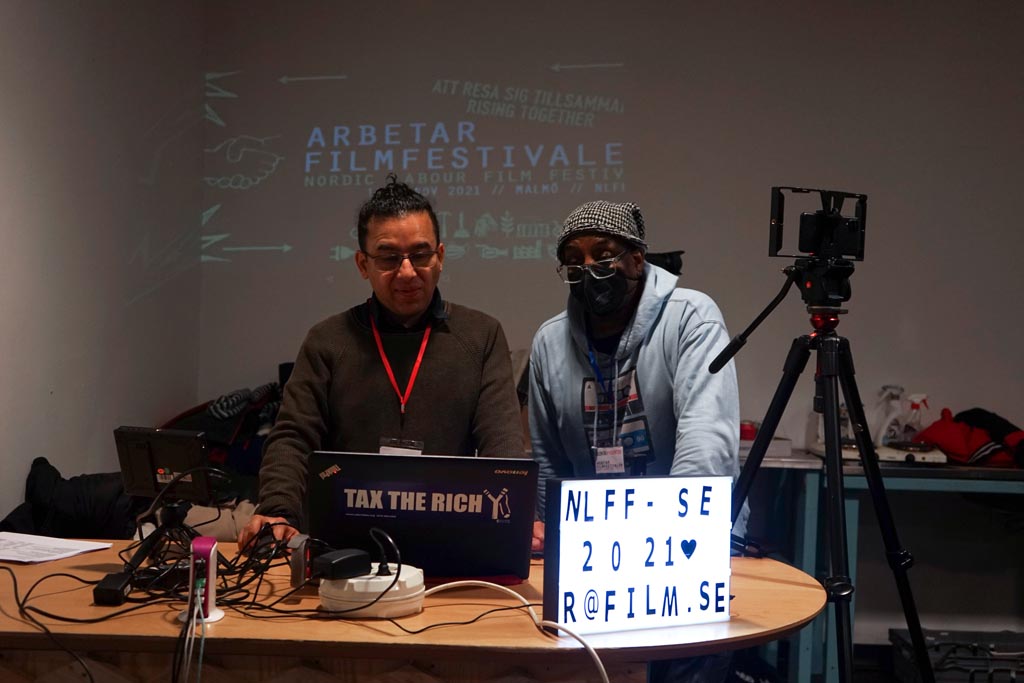 ---